Sold for
Regular price
$0
USD
Sale price
$555
USD
Unit price
per
Shipping Details

eMedals offers rapid domestic and international shipping. Orders received prior to 12:00pm (EST) will be shipped on the same business day.* Orders placed on Canadian Federal holidays will be dispatched the subsequent business day. Courier tracking numbers are provided for all shipments. All items purchased from eMedals can be returned for a full monetary refund or merchandise credit, providing the criteria presented in our Terms & Conditions are met. *Please note that the addition of a COA may impact dispatch time.
Description

Clock mounted to a silver capped brass base, non-magnetic, functional, weighing 280 grams, white enamelled face with bold numerals in black, each minute position marked with black rules, brass hour and minute hands, the "6" position obscured by an inset second hand clock with a brass secondhand, intact crystal held in place by a circular brass frame, the silver base maker marked "S.B & S. Ld" (S. Blanckensee & Son Limited, Birmingham), hallmarked with the British lion, an anchor (made in Birmingham) and date marked "k" (1909) on the left side, engraved on the front "PRESENTED BY / MAJOR GENERAL SIR F.W. BENSON, K.C.B., / HON. COLONEL 19th St. CATHARINES REGt" above and "TO" below the clock face, underside of the clock has a flat base and is recessed in the centre, marked "DEPOSÉ", "SWISS MADE" and numbered "640164", marked around the viewing chamber portal, clockwise from the lower left "A, F, S, R", with a wind-up ring, along with a hinged circular ring that pops out so the clock can be placed in an upright position, the clock measuring 65.5 mm x 75 mm x 25 mm, light contact and surface wear, better than very fine. In its hardshelled case of issue, exterior with a blue cloth wrap around a wooden frame, hinged twin door opening with brass clasp, interior in blue velvet, easel back, 82.5 mm x 91 mm x 40 mm, wear and soiling evident on the exterior, case fine. In a two-piece leather travel case, composed of a insert sleeve that houses the hardshelled case with clock, the sleeve sliding into a slightly larger carrying case with reinforcing straps riveted in place over the seams on both sides, along with a manufacturer's coat-of-arms emboss stamped on the front, 99 mm x 102 mm x 48 mm, light crazing and soiling on the exterior on both leather pieces, travel case very fine. Accompanied by a framed printed reproduction photograph of Major-General F.W. Benson in uniform (black and white with a turquoise outline, original photo credited to "Elliott & Fry", 273 mm x 333 mm, glass face, plastic frame, easel back). Footnote: Major-General Sir Frederick William Benson (1849-1916), KCB, CB, was born in St. Catharines, Ontario on August 2, 1849, the son of the Honourable James Rea Benson, Canadian Senate (1807 - 1885) and his wife, Marianne Ingersoll Benson (1817 - 1877) of St. Catharines. He was educated at Upper Canada College in Toronto, Ontario, entering the College as a boarder in 1864 and served as a volunteer during the Fenian Raids in 1866. Private Frederick William Benson is shown on the roll of the 380 man 19th (Lincoln Infantry) Battalion and is listed on page 98 of the "Canada General Service Medal Roll, 1866-70" by John Thyen. He received the Canada General Service Medal with Fenian Raid 1866 clasp. Upon leaving Upper Canada College, he went to the Royal Military College at Sandhurst, Berkshire, England. He joined the 21st Lancers (Empress of India's) in 1869 and was promoted to the rank of Lieutenant, vice R.H. Ellis, effective January 19, 1876, the announcement appearing in the London Gazette 24285 of Tuesday, January 18, 1876, page 196. He was exchanged to the 12th (Prince of Wales's) Royal Lancers in 1876 and become Aide-de-Camp (ADC) to the Lieutenant-Governor of the North-West Provinces in India in 1877. Lieutenant Benson, 12th Lancers passed the Staff College in 1880 and was appointed Captain in the 5th Dragoon Guards, vice W.G. Barttelot, effective January 24, 1880, the announcement appearing in the London Gazette 24085 of Friday, January 23, 1880, page 339. He was exchanged to the 17th Lancers (Duke of Cambridge's Own) in 1881 and married Caroline Georgina Jane Elizabeth Couper Benson (1854 - 1924), later Lady Benson, daughter of Sir G. E. Cooper, Bart., on September 6, 1881. He was Brigade-Major at Poona from 1882-1884, was Garrison Instructor at Bengal from 1884-1890, where he was promoted to Major in the 17th Lancers in 1866. Benson commanded the Egyptian Cavalry from 1892-1894 and was promoted to Lieutenant-Colonel in 1893. He was Deputy Assistant Adjutant General (DAAG, Instruction) in the Dublin District from 1895-1898, was named a full Colonel in 1898 and served as Assistant Adjutant General (AAG), Chief Staff Officer, South-Eastern District from 1898-1900. During the South African War (Boer War), he undertook special service as Assistant Adjutant General, 6th Division, South African Field Force from 1900-1901. For his efforts, he was Mentioned in Despatches and received the Queen's South Africa Medal with three clasps. He served at Headquarters from 1901-1903 and was made a Companion of the Order of Bath (CB) in 1901. He was Inspector-General of Remounts from 1903-1904, where he was promoted to Major-General in 1903 and was Director of Transport and Remounts at Headquarters from 1904-1907. In the rank of Major-General, Benson was placed in charge of Administration of the Southern Command from 1907-1909, vice Major-General E. 0. Hay, C.B., dated October 1, 1907 the announcement appearing in the London Gazette 28066 of Friday, October 4, 1907, page 6668. Major-General Frederick William Benson, C.B., 21st Lancers (Empress of India's) in charge of Administration, Southern Command, was promoted to the rank of Colonel, vice Major-General Sir A. J. H. Elliot, K.C.B.(deceased), effective July 2, 1909, the announcement appearing in the London Gazette 28272 of Tuesday, July 20, 1909, page 5540. Major-General Frederick W. Benson, C.B., who had been in charge of Administration, Southern Command, retired, effective December 4, 1909, his position assumed by Colonel (Temporary Brigadier-General) Francis H. Kelly, C.B., a Brigade Commander in India, who was promoted to Major-General, vice F. W. Benson, O.B., the announcement appearing in the London Gazette 28314 of Friday, December 3, 1909, page 9233. Major-General Benson was placed in the Reserve of Officers since December 1909. In 1910, Major-General Benson was made a Knights Commander of the Order of the Bath, Military Division (KCB), while a Colonel with the 21st Lancers, the announcement appearing in the Supplement to the London Gazette 28388 of Thursday, June 23, 1910, on Friday, June 24, 1910, page 4475. The award was part of the 1910 Birthday Honours for the British Empire that were announced on June 24th, to mark the occasion of the day set apart to celebrate the birthday of the late King Edward VII, who had died on May 6th. Due to the circumstances, the list was notably shorter than in preceding years. During the First World War, an efficient and effective process for buying horses from abroad was instituted. When it first became apparent, in October 1914, that horses would have to be purchased from further afield than Britain, Major-General Sir Frederick W. Benson gained permission from the War Office, to proceed to Canada and form a British Remount Commission in Montreal, Quebec, to create a system of purchasing horses, staffed by ten officers. This operation was not fully realized, as more purchasing staff had to be employed straight away, who had the necessary experience and qualifications to examine and acquire potential purchases, as well as depot commanders, financial experts and veterinary officers. When war was declared in August 1914, the British Army only had 23,000 horses, but this figure quickly grew to 53,000 by the time the British Expeditionary Force was first despatched to France in September 1914. The process of mobilization was continuous. From August 1914 to the middle of 1918 approximately 400,000 horses were brought into Britain, the rest being sent straight to France. Eminent veterinary practitioners in reserve were called up to collaborate with remount officers (officers who dealt with the recruitment of horses) and were initially forced to purchase a large proportion of remounts (horses recruited for war) from civilians and large commercial firms, for extortionate prices, as the animal strength of mobilizing units had to be augmented quickly. Consequently, demand at horse sales increased and prices doubled. Later on, horses were also recruited from British horse breeding societies and from the Board of Fisheries and Agriculture. Throughout the entirety of the war, the Director of Remounts would call upon this Board for extra horses when short, usually at the expense of civilians, especially hunt masters. Hunt masters belonged to a scheme that put them under obligation to keep a list of potential army horses for the inspection of the District Remount Officers, in order to furnish 5,000 of the 6,000 reserves the army required on a permanent basis. However, Britain alone could never have supplied enough horses to meet the war demand, and although 165,000 horses were impressed in Britain in the first twelve days of war, other sources of supply had to be sought. Ultimately, two-thirds of British war horses were sourced from overseas, principally from areas controlled or influenced by Allied powers, mainly Canada and the United States, which had large supplies of horses that were well suited for the war effort: principally, the light draught horse. In 1914 there were 24,000,000 horses in America alone, and from 1914 to 1918 over 700,000 horses were purchased by the British Army from Canadian and American sources, for all fronts, thus demonstrating how much Britain relied on these two countries. The actual buying process overseas consisted of several stages to ensure only the best horses were sent to aid the British war effort. To begin with, the Commission immediately stipulated that horses were only to be purchased from reputable horses dealers, such as those with well-known show yards in large towns. Following this early decision, the British generally received good horses for fair prices. Even so, at the outbreak of hostilities, the price of horses suitable for the war effort increased by twenty dollars, and untrained horses, by seventeen. The total amount of taxpayers' money spent on purchasing horses during 1914 to 1918, from all sources, ran well into seven figures, itself a strong indication of the importance of horses and extent of their use. The main cities that the British purchased their horses from were Windsor, Montreal, Toronto and Halifax in Canada, which all had a number of reputable dealers, along with Newport News, New Orleans, St. Louis, Lathrop, Kansas City (which provided the most), Chicago and Boston in the United States. Benson also held the rank of Honorary Colonel in the 19th St. Catharines Regiment and in the 106th Winnipeg Light Infantry. Major-General Sir Frederick William Benson died of illness at his post, in charge of the Remount Commission in Montreal, Quebec, on August 20, 1916, at the age of 67. He is buried in St. Catharines (Victoria Lawn) Cemetery, St. Catharines, Ontario, Grave Reference: Div. P. West Half of Lot and is commemorated on page 570 of the First World War Book of Remembrance. He is remembered with honour on the brass Memorial Tablet at Upper Canada College in Toronto. It was unveiled on May 1, 1921, in memory of Upper Canada College students who died on active service during the First World War. (C:44)
View full details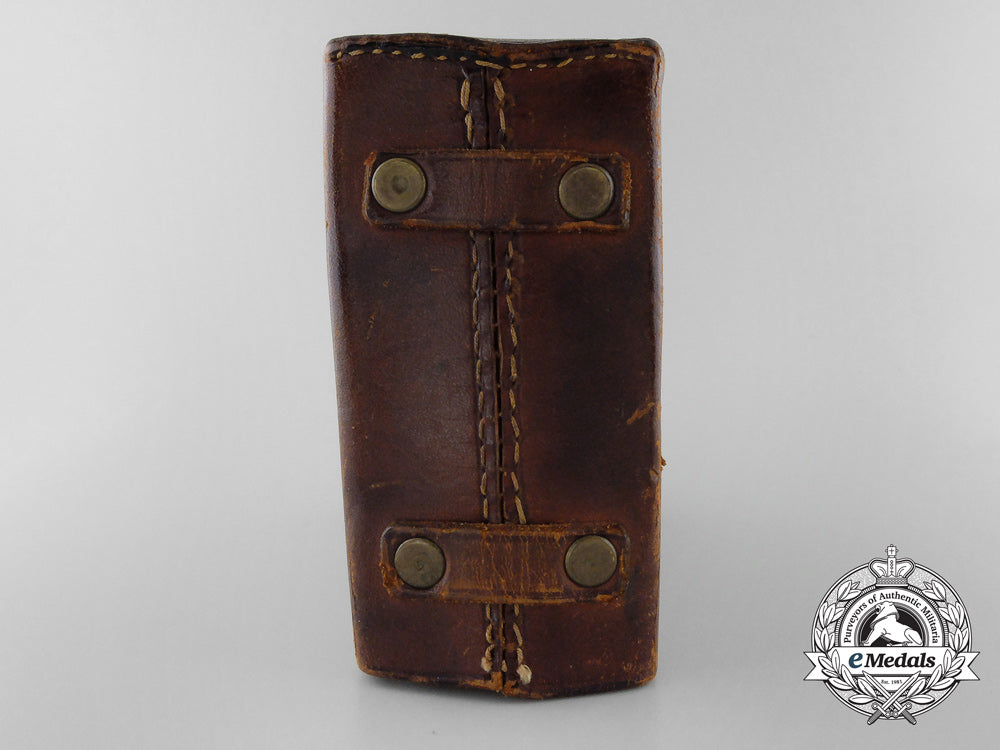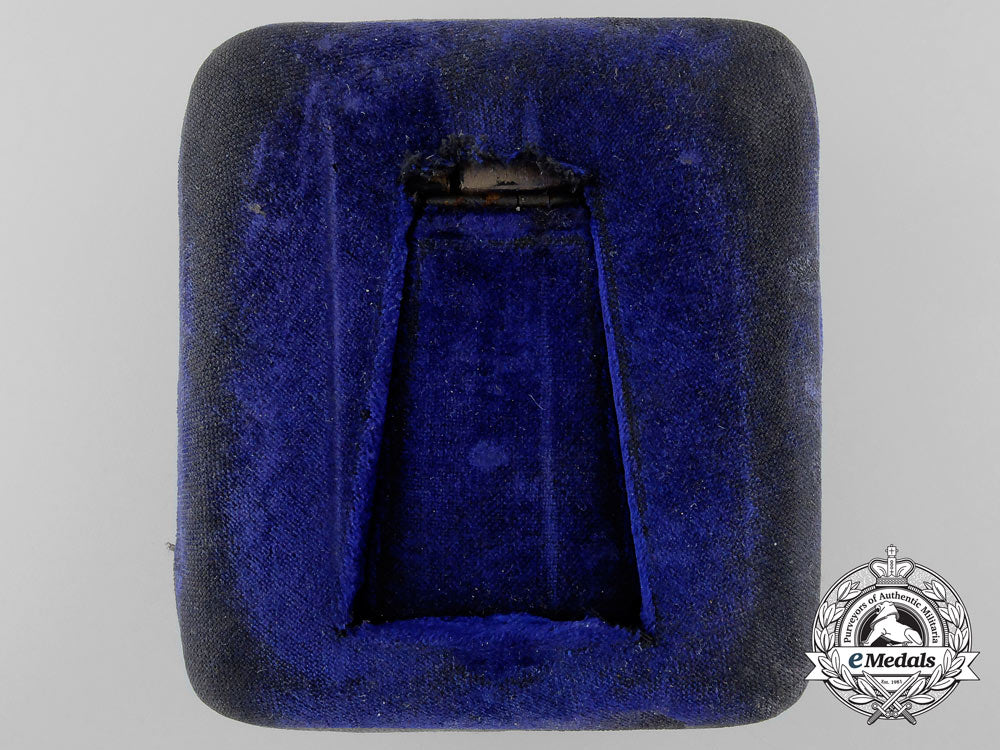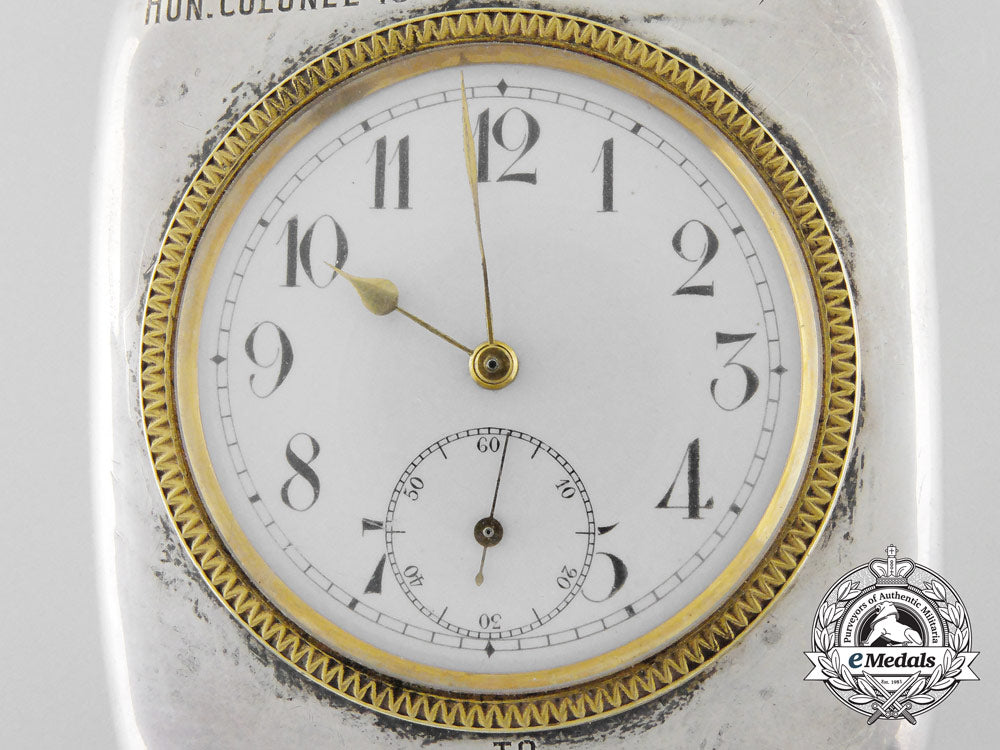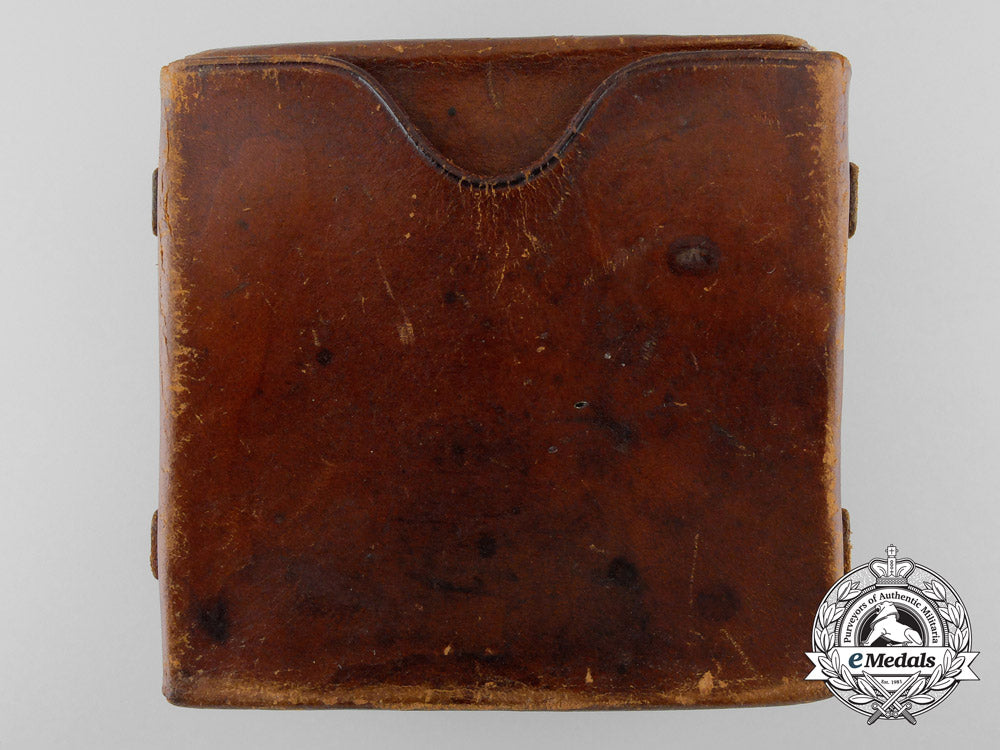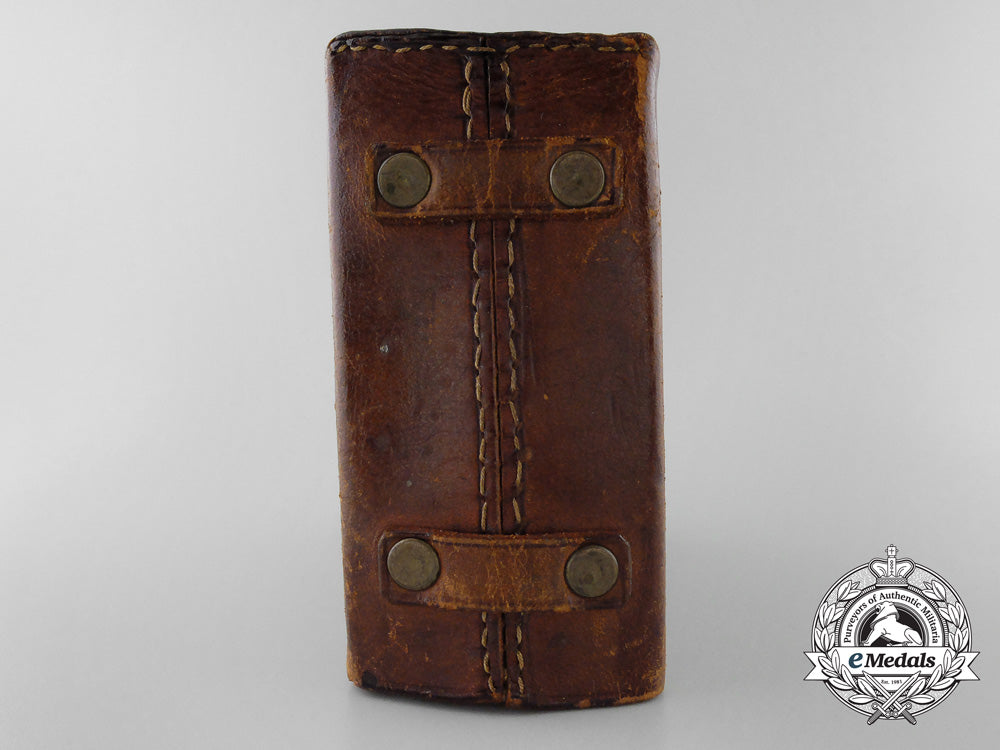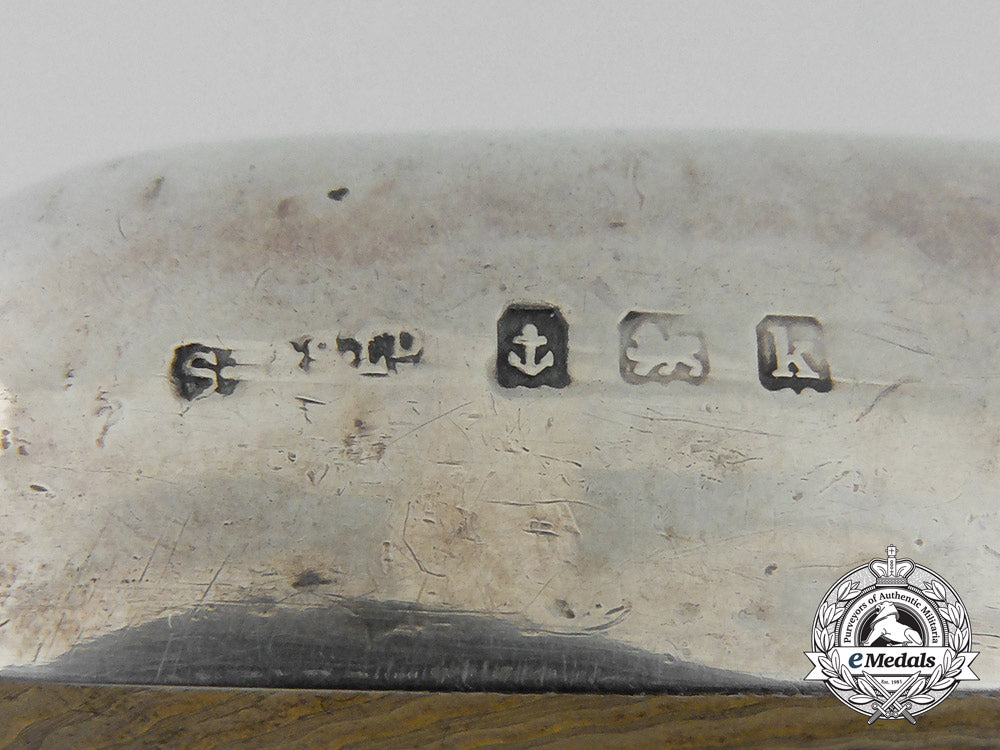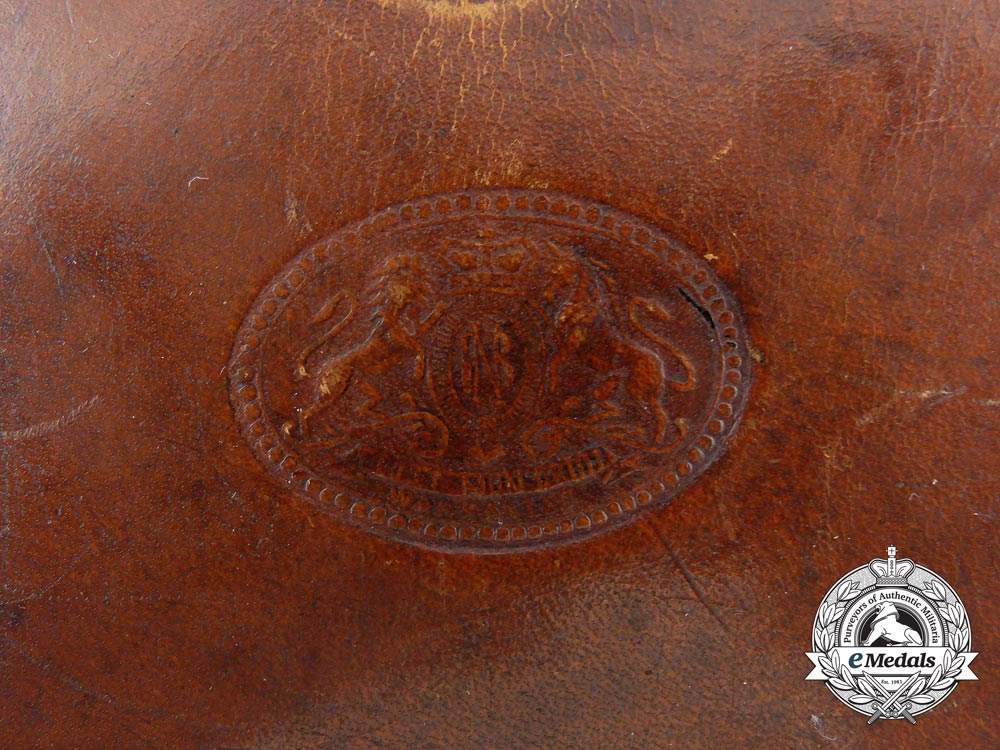 Choosing a selection results in a full page refresh.
Opens in a new window.